This post: 36 first college apartment gift ideas / Post Updated October 2022
Congratulations! Your child survived life in a dorm! Now comes the big transition of helping them move into their first off-campus college apartment.
And, with that transition comes far more adult responsibility for our kids and a whole lot more heavy planning and out-of-pocket expenses for us.
After I moved both of my daughters into their dorms I felt a huge sigh of relief. I was absolutely convinced the worst was over. Boy, was I wrong…
Hands down, the most challenging part of college was the transition from their dorm to their first college apartment. Even though they were divvying up the buying responsibility with their roommates, it was still overwhelming. They needed everything. From pots and pans and cooking utensils to living room accessories and bathroom supplies. Lucky for me, I'm a super (rather annoyingly) organized person, so I started buying for their apartment long before they moved in. In fact, I started at Christmas.
Sure, my ultimate goal is to surprise my kids during the holidays with gifts they don't expect. But that particular year their needs came before their wants which meant they received a ton of stuff for their new apartment. And, much to my surprise, they loved it! They were so excited about moving into a place of their own that somehow the idea of pots and pans for Christmas was the equivalent of an American Girl Doll when they were five.
While this list doesn't tackle everything they'll be needing for their apartment (trust me, the list goes on forever), you'll find a ton of inspiration for first college apartment gift ideas!
It covers several of the more practical items they'll need along with a few totally impractical, frivolous things to make life in their first apartment just a tad more fun!
36 First College Apartment Gift Ideas!
But first, download our FREE "My First Apartment Checklist" so shopping for your first apartment is easy and stress-free! (Heads up… you don't need to buy everything on the list. We tried to think of everything they might need or want!)
This post contains affiliate links. For full disclosure and more information, please visit our Privacy Policy Page.
FOR THE KITCHEN
Dishes and Bowls
If you're on the hunt for a few first college apartment gift ideas, it's always a good idea to start with the basics. This 18-piece dinnerware set with service for six is a perfect choice for your college student's apartment. It's reasonably priced, durable and it's microwave, freezer, oven, and dishwasher safe.
Pots and Pans
Unless your future college apartment dweller is planning on doing some serious gourmet cooking, this heavy-duty Farberware 17-piece cookware set, complete with 6 handy kitchen tools and a cookie sheet, is all they'll need.
Knife Block Set
A great choice for chopping, dicing, and slicing! This Chicago Cutlery Knife Block 15-piece set is compact enough for even the tightest space and it gives them the added convenience of not having to dig through drawers when cooking.

Mr. Coffee 12-Cup Coffee Pot
Sure, Keurigs are awesome, but boy can they get expensive. This Mr. Coffee 12-Cup Coffee Maker is inexpensive, durable and easy to use. Plus, you won't be breaking the bank on K-Cups.
Coffee Mugs:
For most college kids, coffee, (or another heavily caffeinated drink), is an absolute necessity to get moving in the morning. This 6-pack bistro-inspired mug set is just what they need to get a jumpstart on their day.
Rubbermaid 16-Piece Food Storage Containers
For all the leftovers, snacks and fruit they'll want to keep fresh in the fridge, these Rubbermaid plastic storage containers are durable and stackable so they won't take up much space.
Set of 6 Colorful Drinking Glasses
Let's add some color to the apartment! These cool drinkware glasses are not only fun, they're also completely functional. The colored bottoms make each glass identifiable when friends pop over – how practical is that!?
Measuring Cups & Spoons
For the cook who's learning how to find their way around a kitchen, this colorful 8-piece measuring set does the job. Plus, it's collapsible to save on drawer space.
Fun Kitchen Towels
Add some fun to their apartment with these humorous kitchen towels. They wash up well and they're fade resistant!
FOR THE LIVING ROOM
Faux Leather Futon for Extra Sitting AND Sleeping Space
Max out space in their apartment with this comfortable faux leather futon. It has two hidden cupholders and converts quickly and easily to a bed when friends crash for the night.
Comfy Decorative Pillows for Lounging:
For those late nights studying or when they just feel like chillin' out with friends, these soft-as-ever 2-pack corduroy pillow covers are casual and comfy. Plus, they come in a TON of different colors!
Simple, Functional Seating
This comfortable, modern chair is perfect for your teen's apartment bedroom or paired with a couch or futon in the living room. Plus, it sets up in just a few minutes.
"This Must Be the Place" Neon Sign
A college apartment isn't really a college apartment unless you toss a little fun and humor into the mix. This neon sign says it all!
Soft Throw for Curling Up on the Couch
Every apartment needs a few cozy throws to have on hand for those chilly nights. This 50″x 60″ chocolate brown throw is about as cute and cozy as they come! Available in lots of different colors, too!
FOR THE BEDROOM
A Soft Comforter
Now that they'll have their very own bedroom, make it a cozy retreat with a sinkably soft comforter. This pinch pleat comforter set in bright white will give them the freedom to trade out colorful accessories with ease. Comes in 12 GREAT colors!
Brushed Microfiber Sheets for Extra Comfort
Every new apartment dweller needs 2-3 sets of sheets. These super-soft, super comfy microfiber sheets are available in a ton of great colors and they're nice quality and reasonably priced.
A Super Cozy Bedroom Throw Blanket
Sometimes, luxury comes with a price, but in this case, it's totally worth it! This super-soft throw is one piece of comfort you might want to consider splurging on. Once they wrap themselves in this Barefoot Dreams throw, they'll never want to let go. (Available in four soft, luxurious colors.)
Storage, Storage and More Storage
Typically, college apartments are very tight on space which means you have to get creative with storage. Max out space with under-the-bed and closet organizers along with this convenient 3-drawer fabric organizer that doubles as a nightstand.
Easy-to-Reach Jewelry Organizer
Let's face it, college girls are always on the go. Who has time to sift through a drawer for a favorite pair of earrings or a necklace? This super stylish wall-mounted jewelry organizer with a removable bracelet rod makes grabbing her favorite bracelet or necklace an absolute breeze.
Makeup Organizer
When you're in college, it's all about staying organized, especially when you're in cramped spaces. This nifty makeup organizer is compact enough to sit atop a dresser or shelf and offers plenty of storage compartments to keep all her brushes, lipsticks, blush and creams all within arm's reach. And, it's priced right!
FOR THE BATHROOM
Bath Towel Set
A soft set of towels is a must for any new apartment dweller. And, this 6-piece luxury towel collection is perfect and perfectly priced!
Shower Curtain
Because college apartment bathrooms are typically small, it's best to go with a lighter shower curtain color to make the room feel bigger. This waffle weave shower curtain is perfect – it's heavyweight, machine washable and easy care. Plus, it's available in TONS of great colors!
A Shaggy (and Soft) Bathmat
On those mornings when they have to roll out of bed for class after a long night of studying, give them something cozy to sink their toes into after a nice hot shower. Plenty of colors to choose from, too!
Extra Wide Shower Caddy
Keep your college student's bathroom totally organized, (trust me, they get pretty messy), with an extra-wide bathroom shower caddy complete with baskets and hooks for shampoo, cream rinse, razors, and soap.

FOR THE LAUNDRY ROOM
Heavy-Duty Laundry Bag
This affordable heavy-duty laundry bag is great for carting dirty clothes from their bedroom to the laundry room. Plus, it's completely collapsible!
Rolling Laundry Cart
Keep clothes detergent, fabric softener and bleach right at their fingertips with this super convenient laundry rolling cart. Plus, its slim design makes it easy to tuck away in a closet and its handy rollers make it a breeze to move from room to room when needed.
Handy Ironing Mat
Most college kids avoid ironing all costs, but on those occasions when they need to iron out a wrinkle or two (like when they're heading out for an interview), this ironing mat is an absolute must-have.
"Lost Socks" Laundry Plaque
Because every lost sock deserves to find its soul mate, this humorous plaque will make doing laundry just a little easier!
JUST FOR FUN
Mood Lighting to De-Stress
Create a cool and relaxing ambiance in the apartment with these warm-colored string lights. Hang them anywhere – in the kitchen, living, in the bedroom. Plus, they have a dimmable option so you can create exactly the ambiance you want.
Breakfast Sandwich Maker
Breakfast just got a whole lot easier with this cool breakfast sandwich maker by Hamilton Beach. Delicious breakfast sandwiches in under five minutes using their own ingredients. Far better than take-out!
Battery-Operated Bug and Insect Vacuum
When it comes to first college apartment gift ideas, THIS one, hands down, will be appreciated! (Especially girls!) Nothing freaks out college kids more than having to be the sole bug squisher in their new apartment. This little gadget is awesome! It gently sucks up bugs, creepy crawlers, and insects so they never have to touch a bug again! Great stocking stuffer!
College Logo Sign
Show your college spirit with this fun, classic college logo sign. Hang in the living room, in your entryway or in the bedroom. Available in more than 60 colleges!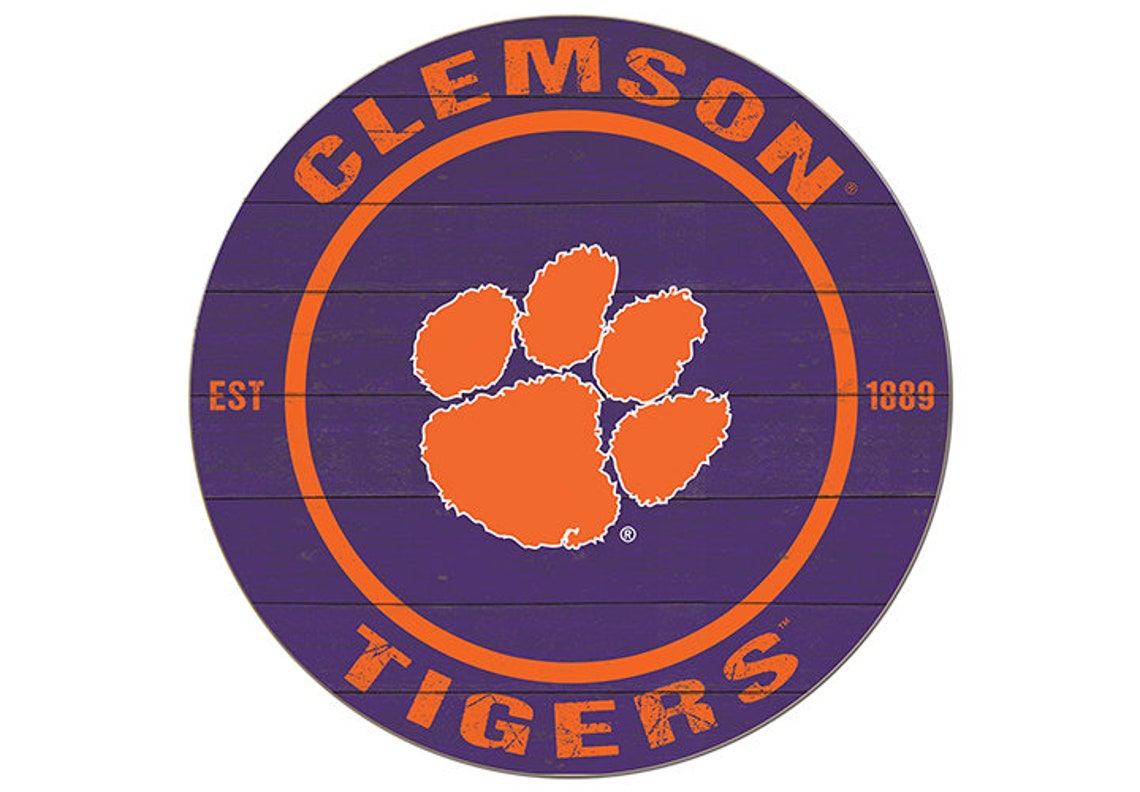 Customized Pet Pillow
Leaving pets behind is often one of the toughest things about venturing off to college and living away from home. This customized pet pillow will give your college student something squeezable to remind them of home and their favorite furry friend.
"Clean Up After Yourself" Plaque
This fun slate plaque will keep all the roommates in the apartment on task when it comes to cleaning up after themselves.

"Hold On We're Probably Not Wearing Any Pants" Doormat
Doesn't every college apartment need a doormat like this?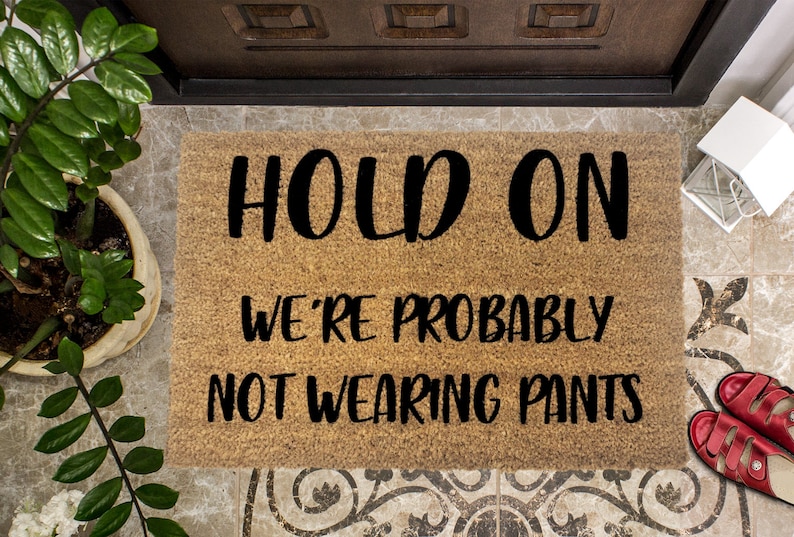 "No Selfies in the Bathroom" Printable Wall Decor
An important reminder to roommates and guests, please… no selfies in the bathroom! BUY HERE.